Web design is a vital aspect of any online presence. It involves creating a visually appealing and user-friendly layout for a website to attract and retain visitors. At 9-shen, we understand the importance of web design and offer a range of web design services to our clients. 
Our team of web designers is experienced in creating visually stunning designs that not only look good but also provide a great user experience. We use a combination of creativity and technical knowledge to create websites that are both aesthetically pleasing and easy to navigate. 
We specialize in creating custom web designs that are tailored to the specific needs of our clients. We take the time to understand their business and goals, and use this information to create a unique design that reflects their brand and message. 
Our web design services include creating layouts, color schemes, typography, and image selections, and making sure the website is responsive and accessible on all devices, as well as being optimized for search engines.
In addition to the web design, we also provide regular maintenance and updates to the website, making sure that the website is always up to date, secure and accessible. 
Whether you are a small business looking to establish an online presence, or a large corporation in need of a redesign, we have the expertise to create a website that will help your business succeed in the digital world. Contact us today to learn more about how we can help you with your web design needs.
Graphic Design
There are various types of designs that serve different purposes and are designed for different audiences
At 9-shen, we understand that a strong visual identity is important for any business. That's why we offer a range of graphic design services in addition to our web design services to help businesses create a cohesive and professional brand image.
We can create a variety of design materials, such as logos, business cards, flyers and banners, that can help your business stand out and leave a lasting impression on potential customers.
For logo design, we work with our clients to understand their business and goals, and then create a unique and memorable design that represents their brand. We make sure that the logo is versatile and can be used on different mediums such as website, social media, and print materials.
For business card design, we use the logo and color scheme to create a design that is consistent with the overall brand and easy to read. We make sure that the card includes all necessary information such as name, contact details, and any other important details. For flyers and banners, we work to create eye-catching designs that highlight your business's services or products. We make sure to use high-resolution images and graphics that can be easily printed and used for physical and online marketing materials. At 9-shen, we believe that a well-designed visual identity can help businesses to make a great first impression and increase brand awareness. Contact us today to learn more about how we can help you create a visual identity that will help your business succeed.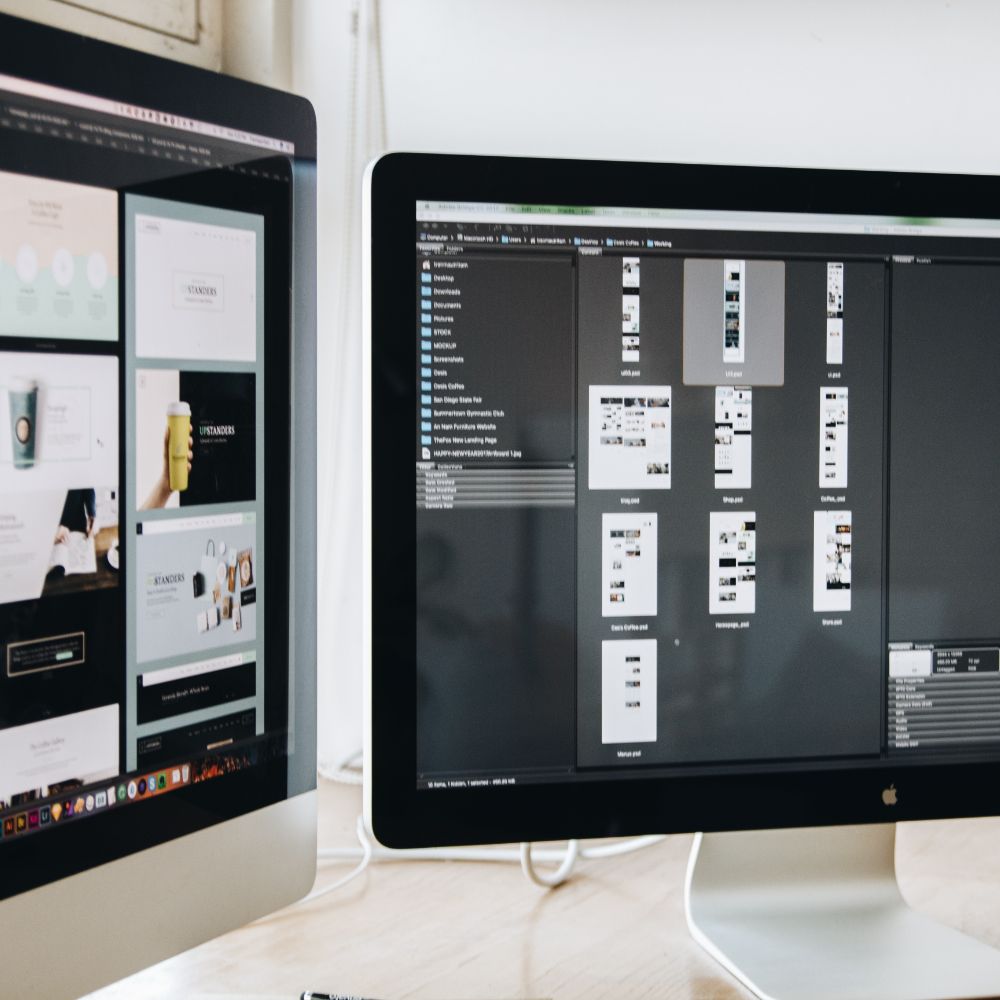 Don't let a poorly designed website or a lack of visual identity hold your business back.
At 9-shen, we have the expertise and experience to help you create a professional online presence that will make your business stand out. Our services include web design, logo and graphic design, and we make sure that your online brand is cohesive and consistent across all mediums.
Let our team of experts help you create a website and visual identity that will help you achieve your business goals. Contact us today to learn more and take the first step towards a more successful business future with 9-shen.
How It Works
Overall, we believe that our combination of experience, quality, customer service, innovation, and results make us the best choice for businesses in need of digital solutions.
Discussions About Project
we believe that open and honest communication is key to the success of any project. That's why we encourage regular discussions about projects and work closely with our clients to ensure that their needs and goals are met.
Start Work With Team
we value teamwork and strive to create a positive and supportive work environment for all of our team members. We believe that by working together and supporting each other, we can achieve great things.
Handover & Save World
we take the handover process very seriously and strive to make it as smooth and seamless as possible. We believe that effective handovers are key to building trust and confidence with our clients, and to ensuring the long-term success of our projects.
Are you interested?
Are you interested in working with a team of experienced professionals to take your business to the next level in the digital world? Look no further than 9-shen!
Contact
We understand that every business is unique, and we take the time to understand the specific needs and goals of each of our clients. don't hesitate to contact us. We would be happy to discuss your needs and to see how we can be of assistance.